Vienna's Uhrenmuseum, or Clock Museum, is home to one of Europe's most impressive collections of timepieces. The oldest of its exhibition of around three thousand clocks dates back as far as the 15th century.
Located in the most Palais Obizzi, a historic building that dates to 1690, the Clock Museum, or Uhrenmuseum, is home to one of Europe's most important clock collections.
Founded in 1917 as part of the Vienna Museum, Vienna's Clock Museum takes visitors on a journey through how we've measured time since the 15th century.
The exhibitions
The Vienna Clock Museum displays models of clocks from different periods of history from all areas of the world, as well as from Vienna itself. One of the heaviest clocks on display is in fact the clock mechanism that was originally installed in the city's Stephansdom Cathedral in 1699, which weighs almost a ton. On the other hand, the museum's smallest clock fits under a thimble! The many timepieces range from ornately decorated pocket watches and cuckoo clocks to sundials and hourglasses.
Undoubtedly one of the highlights of the museum is an 18th-century astronomical clock which, as well as telling the time, also indicates solar and lunar eclipses, the length of the day, and the orbital phase of the planets, amongst other curiosities.
At the hour, the three floors of the museum become a concert hall in which the clocks are the stars. From the biggest to the smallest timepieces, each one has its own particular music with which to delight visitors.
For all tastes
Whether or not you're an avid fan of timepieces, the Clock Museum is a truly enjoyable visit, allowing visitors to travel through time thanks to over 500 years worth of time-keeping devices. Their beauty and complexity will leave you in awe.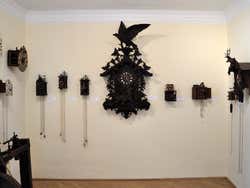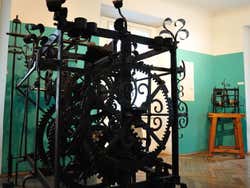 Schedule
Tuesday to Sunday: 10 am to 6 pm.
Mondays: closed.
Price
Adults: € 8 (US$ 8.50)
Students under 26 years old, seniors over 65 years old, and Vienna Card holders: € 6 (US$ 6.40)
Children under 19 years old: free entry
First Sunday of each month: free entry for all
Transport
Metro: Stephansplatz, lines U1 and U3.
Bus: Brandstätte and Bognergasse, lines 1A, 2A and 3A.