Between 1784 and 1787, Mozart, one of the greatest composers of all time, lived in this apartment in Domgasse with his family. It remains his only surviving Viennese residence.
The apartment where Mozart lived with his family has been converted into a museum dedicated to the life and works of the iconic musical genius. 
The visit
the Mozarthaus covers three flours: the tour starts on the third floor, which exhibits interesting facts about the years Mozart spent in Vienna. Learn about the places where he performed, the people he counted amongst his friends and his involvement in Freemasonry as well as much more.
On the second floor, explore exhibitions dedicated to Mozart's musical work and his cooperation with musical colleagues such as Libretti.
The first floor houses the recreation of the living spaces of Mozart and his family. Their home here was the largest, most elegant and most expensive apartment of the many they lived in, and is the only one of his Viennese residences that is still intact today. You can follow in the footsteps of the great composer throughout the different rooms, which are filled with pictures and information to help you imagine how Mozart lived.
The museum also puts on temporary special exhibitions throughout the year, which are well worth a visit for those interested in Mozart and the musical heritage of Vienna.
More for music fans!
If you can't get enough of Mozart, make the most of your time in the City of Music visiting the Haus der Musik. Discover the great classical composers and create your own symphony at this unique museum dedicated to music: book tickets to the Haus der Musik.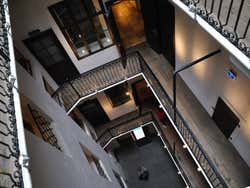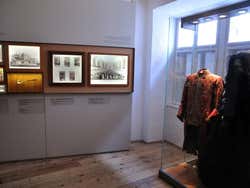 Schedule
Tuesday to Sunday: 10 am to 6 pm.
Price
Adults: € 12 (US$ 12.90)
Students under 27 years old, seniors over 65 years old and Vienna Card holders: € 10 (US$ 10.80)
Children and teenagers under 19 years old: € 4.50 (US$ 4.80)
Vienna Pass holders: free entry.
Ticket to Mozart's House € 12 (US$ 12.90)
Transport
Metro: Stephansplatz, line U1; Stubentor, line U3.
Tram: Stubentor, line 2.
Bus: Zedlitzgasse/Riemergasse, line 1A.