This unique museum has a collection of over 250 different original globes depicting Earth and the sky, the moon and the planet Mars. Some of the globes are several centuries old.
Vienna's Globe Museum, part of the Austrian National Library, is the only museum in the world dedicated to the exhibition of globes.
The exhibition
Located in Palais Mollard-Clary, the Globe Museum is home to over fascinating 250 exhibits. Most of the objects date back to before 1850, and the oldest is the terrestrial globe of Gemma Frisius from around 1536. Through these fascinating objects - often true works of art - visitors can discover how our cartographic and cosmographic knowledge has developed over the past 500 years.
The museum's full collection includes over 600 different objects, not all of which are displayed, including terrestrial and celestial globes, globes of the moon and other planets and a number of different astronomical instruments too.
Learn how these globes were made and their significance to and influence on different global cultures.
A curious museum
The Globe Museum is a fascinatingly unique place, and a very different experience to the other museums in the city. At just a few minutes walk from the Hofburg, it is very conveniently located near many must-see monuments in the city, and your ticket also gives you access to the Esperanto Museum, a museum dedicated to planned languages that is also located in the Palais Mollard-Clary.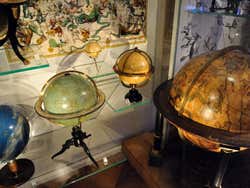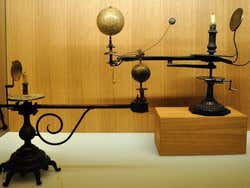 Schedule
June to September:
Every day between 10 am and 6 pm.
October to May:
Tuesday to Sunday between 10 am and 6 pm.
Closed Mondays.
Price
Adults: € 15 (US$ 16)
Vienna Card: Free.
Under 19s: Free