Monet, Renoir, Cezanne, Metisse, Miró and Picasso are just a handful of the artists whose work is counted among the Albertina's impressive collection, making it one of Europe's best known art museums.
The Albertina Museum, located in the heart of Vienna, is home to one of the world's largest and most important graphic collections, with more than 65,000 drawings and around a million old master prints.
The museum is housed in the former palace of Duchess Maria Christina and her husband Duke Albert of Saxen-Teschen, an avid art collector after whom the gallery is named.
Inside the museum
Each floor of the museum is home to a different exhibition. The second floor is dedicated to the gallery's permanent collections, and throughout its sixteen rooms, visitors can admire some of the most important pieces of art from the past 130 years. Discover everything from French impressionism to German expressionism to the Russian avant-garde, and more, with Monet, Renoir, Cezanne, Matisse, Miró, and Picasso being just some of the iconic artists displayed here.
On the first floor, visit the 22 State Rooms occupied by various Habsburg family members over the course of 100 years. Travel back in time to Imperial Vienna as you explore their luxurious living quarters, which are still partly decorated and furnished in their original style. As this floor is also home to eight temporary exhibition spaces, the State Rooms occasionally operate on a different opening schedule to the rest of the museum, so we recommend checking before you visit.
Due to the light sensitivity of the print collection for which the museum is so famous, these incredible pieces of art - amongst them masterpieces by Durer, Ruben, and Klimt - are displayed in rotating exhibitions. 
Some of Vienna's most important art
The Albertina Museum is home to an impressive collection of art, and alongside Vienna's other former Habsburg palaces, like Schloss Schonbrunn and the Imperial Apartments, it provides an excellent insight into the history and culture of the Austrian capital.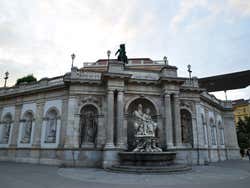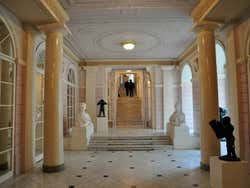 Schedule
Every day from 10 am to 6 pm (Wednesdays and Fridays until 9 pm).
Opening hours on holidays and of certain exhibitions may vary.
Price
Adults: € 18.90 (US$ 20.40)
Students under 26 years old and seniors over 65 years old: € 14.90 (US$ 16.10)
Children under 18 years old: free entry
Vienna Pass holders: free entry