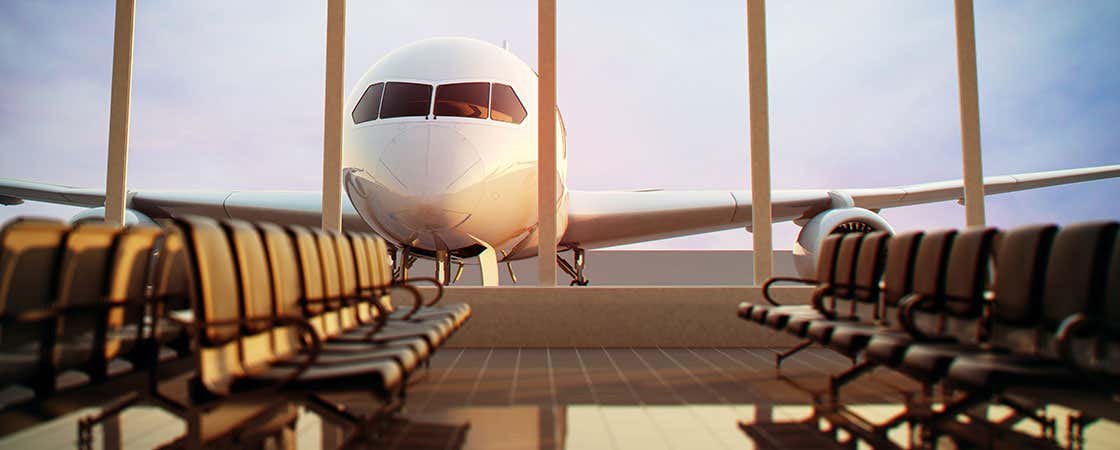 Vienna International Airport (VIE)
The Vienna International Airport (VIE) is located in Schwechat, around 12 miles (18 km) southeast of Vienna city centre.
Vienna International Airport is Austria's largest airport and an important hub for flights in Central Europe, connecting the city with the rest of Europe, as well as Asia, the United States and Canada. This airport sees more than 30 million travellers pass through its terminals every year. 
With passenger and cargo traffic in a constant state of growth, the airport is expanding. There are four terminal buildings within walking distance of each other, with one of them currently being renovated, and plans are being developed for a third runway.
How to get to Vienna from the airport?
Transfer service
The fastest and most comfortable option to get to your hotel is for a driver to be waiting for you when your flight lands, holding a sign with your name on it. If you want to make your journey as simple as possible, and prefer to avoid surcharges and language problems, you can reserve your airport transfer online at Introducing Vienna. The price is from € 48 (US$ 51.50) per vehicle.
City Airport Train (CAT)
Another easy way of travelling between Vienna and the airport is to take the City Airport Train. From the airport terminal, it will take you just 16 minutes to reach Wien Mitte railway station in the city centre (10 minutes walk from Stephansdom).
The CAT runs every day from approximately 5:30 am until 11:30 pm, and departs every 30 minutes. A single ticket costs 12EUR, a return € 21 (US$ 22.50) (€ 10 (US$ 10.70) and € 18 (US$ 19.30) with the Vienna Card), and children under 14 years old go free. Tickets can be bought at the airport or at the Wien Mitte train station.
S-Bahn and RailJet trains
The S-Bahn and RailJet are the cheapest ways to travel between the airport and the city centre. The S7 Express Train is not the quickest route, taking around 24 minutes to reach Wien Mitte railway station in the heart of Vienna. The S7 train operates between approximately 5:15 am and 12:15 am (airport to city centre) and 4:15 am to 11:45 pm (city centre to airport).
RailJet is a new high-speed train service that reaches the city centre (Wien Hauptbahnhopf and Wien Miedling) in just 15 minutes, and it also connects Vienna Airport with other European cities. RailJet operates between approximately 6:30 am and 11 pm (airport to city centre) and 5:30 am to 10 pm (city centre to airport).
Both depart every 30 minutes alternately, so you shouldn't normally have to wait more than 15 minutes or so for a train. For exact times, we recommend consulting OBB, the Vienna railway website.
Both the S-Bahn and the RailJet cost just € 4.20 (US$ 4.50) for a single ticket between the airport and the city, however with the Vienna Card, the price is only € 1.80 (US$ 1.90).
Language tip: to travel in the direction of the airport, take the train heading to "Wolfsthal" o "Flughafen". If you're heading to the city centre, take the trains in the direction of "Wien Mitte," "Wien Nord" or "Floridsdorf."
Taxi
If you haven't reserved a transfer service from the airport, a taxi is always an easy option. However, the price can be more expensive than a pre-booked transfer service. The journey to the city centre only normally takes around 30 minutes, and fixed tariffs, depending on the hotel location and the company, between € 35 (US$ 37.50) and € 55 (US$ 59).
Bus
It is possible to travel between Vienna airport and the city centre by bus, but it is usually more expensive and slower than the train, and more difficult to navigate.
Top tip
If you're thinking of buying the Vienna Card, the best option is to purchase it in the airport. Doing so means you'll get discounts on your train to the city centre, after which it will be valid for the following 24, 48 or 72 hours depending which duration you buy.